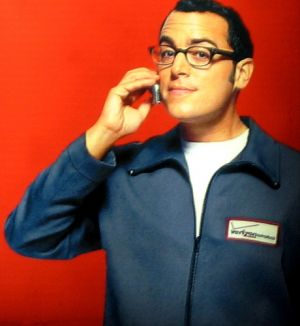 WorldNetDaily is continuing its 8-month-long campaign of promoting claims that Obama's birth certificate is a clear forgery with a new article on Anderson Cooper's recent CNN coverage of their "Where's the REAL Birth Certificate?" banner over the Dallas Cowboys Stadium in Texas.
They have no problem paying attention to anybody who makes the claim they want to promote to their readers, but they've been strangely deaf to any and all information that doesn't confirm the claims they so dearly want to promote.
More than two weeks ago, I publicly challenged Jerome Corsi — along with all the best of his "more than 20" experts — to appear and publicly debate the evidence regarding their claims.
According to Mark Gillar, host of the Tea Party Power Hour (who was to speak with Corsi and his main experts about the debate), Mara Zebest, Karl Denninger, and Tom Harrison have all agreed to debate me — but he also stated that Jerome Corsi would not appear.
This is very odd, as Jerome Corsi does not seem at all the type to turn down any opportunity to get public air time.
To see whether I can clean out any of the wax in Jerome Corsi's — and in Joseph Farah's — ears, I have just posted a message in the comments section of their latest birther article. With a small typo corrected, here's what it says:
Joseph Farah says Corsi "completely discredits" the validity of the birth certificate. Corsi has repeatedly backed theories of proof it's a fake. It's all nonsense they've been feeding you for the past 8 months. I CHALLENGE JOSEPH FARAH, JEROME CORSI, AND THEIR BEST EXPERTS TO PUBLICLY DEBATE THE EVIDENCE REGARDING THE BIRTH CERTIFICATE.

Right now a public debate involving myself, Mara Zebest, Karl Denninger, and Tom Harrison is scheduled for January 21 on Mark Gillar's Tea Party Power Hour. I CHALLENGE FARAH AND CORSI TO SHOW UP AS WELL. WorldNetDaily readers should demand Farah's and Corsi's participation too.
Jerome Corsi, are you listening? Can you hear me now? How about you, Joseph Farah? And do either of you have the guts to show up for a public debate?