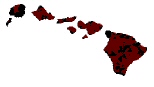 Orders
For questions or assistance with an order or customer service issue, please contact us at: orderassist@obamabirthbook.com.
Media Requests
The author, John Woodman, is available for interviews and special appearances. For media requests, please contact us at: media@obamabirthbook.com, or phone (417) 877 0620.
Obama Birth Book News
This is an ongoing story. If you'd like to receive free updates related to the Obama birth certificate issue, please join our free, unsubscribe-anytime Update List here.
More From This Author
If you would like to receive free notification of new works by John Woodman, please contact us at: johnwoodmanauthor@springfieldcomputerguy.com.
We respect your privacy and will use your email address only for the purposes stated. We won't sell or give your email address to anybody else, and you may unsubscribe at any time.